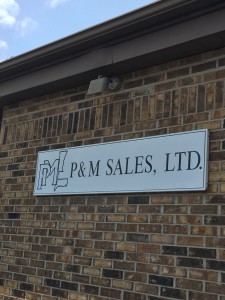 We are a manufacturer's representative specializing the sale of electrical products, which we sell throughout the six New England states, through a network of stocking distributors.
We represent nationally recognized manufacturing firms each of whom are consistently rated the best in their respective product category. Our strength is in engineered products, shelf goods and commodities sold to the industrial MRO, residential & commercial construction and institutional markets through wholesale distribution.
P&M Sales was founded by Thomas C. Mooney and Steve K. Peperis on September 1, 1986.  William Terry Jr. became a partner in 2005, and David J. Cofske became a partner in 2018. Our distributors, our users and our principals can back our reputation as an aggressive award-winning agency. We will gladly furnish a list of references upon request.
Even though we represent a limited number of manufacturers, the ones that we do represent are some of the best that the industry has to offer.
Thank you for your interest in P&M Sales.